SEO Evrima offers committed PPC management with PPC specialists having expertise to get the most out of your online advertisement budget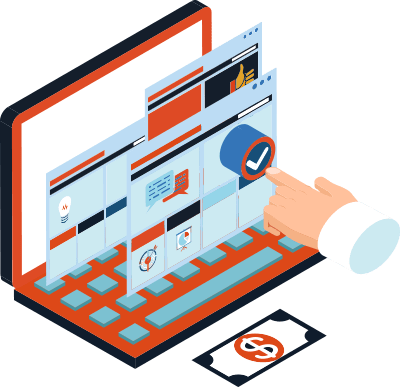 At SEO Evrima, we manage your ad spend to bring positive return on Investment (ROI). The e-merchant or vendor themselves require a PPC specialist for the Amazon store or any other big e-commerce platform. We offer PPC management services with continuous optimization and actionable results. Our team builds a customized strategic action plan to supercharge your ROI. Whether you are offering products or services, PPC ad spend is the quickest way to extend your digital footprint directly to your customer. Our SEO experts are Google certified that constantly monitor campaign data to inform and optimize.
Process of PPC Management

Why Hire a PPC Management Agency?
Let us tell you what a PPC agency or specialist must do and what key set of operational activities are essential to increase ROI. This complex science revolves around keyword analysis and channel strategy. As PPC specialists, we discover and target specific keywords and search queries entered by likely leads for a business, service or product. At SEO Evrima, our team builds an appropriate channel strategy through Google/Bing ads, affiliate networks, and paid social media placements as they are some of the most popular ones widely implemented in PPC marketing. Our PPC specialists also monitor which keywords/queries to focus on in most common searches. These tactics, channel strategies, and monitoring compliance to a set of guidelines promise results in an estimated timeframe.
Competitive Analysis of Competitor
We are a Chicago-based digital agency with seasoned SEO experts. Our talented technical SEO team monitors and regulates strategies utilized by a competitor. By reviewing your competition, decisions are made on whether to play directly by bidding on the same queries or target keywords overlooked by your competitor (competitive gap). At SEO Evrima, we perform a competitive analysis to identify significant competitors and research their products, sales, and marketing strategies. The goal is to identify shortcomings in a competitor's product by going through their customer reviews. We perform this extensive analysis to highlight features of your product/service offerings to meet those needs. 
Marketing is Experimentation
PPC management requires setting up campaigns for your clients. It requires some initial experimentation. Hence, it is essential to cast a wide net to read the market's pulse over the first few days. The data accumulated over this period will drive a strategy that is best suited for you considering your business needs and customer expectations. Obtaining an outline is a significant marker for a successful competitive analysis. It is a crucial stage in PPC management. We utilize BMMs for related searches, which gives a high level of control. Broad match modifiers keywords drive conversions (to refine future campaigns) with budget allocation from the get-go. Strategic budget allocations to both BMM and high value keywords can offer two very different results. This would help to carve a suitable strategy to get the maximum return out of the advertising budget.
Google Search Campaigns: These campaigns make up for a very high percentage of overall online advertising sphere. The SEO consultants at SEO Evrima understand the best practices for Google Search Network ads. We guide appropriately at these ads' possibilities and their appearance on the "SERP." They can occur in various locations on the result page and adjust to the individual searcher and with current bid/quality score concerning your competitor's bid/quality scores.
Display Network Campaign: We develop a rock-solid plan of action to increase the probability of your ads generating a decent return on investment. First, we find the right keywords and explore effective ads to get people to click on them. After the groundwork, we get the ball rolling and see what's possible for your business. At this stage, we use both text-based formats as well as visually appealing image-based ads.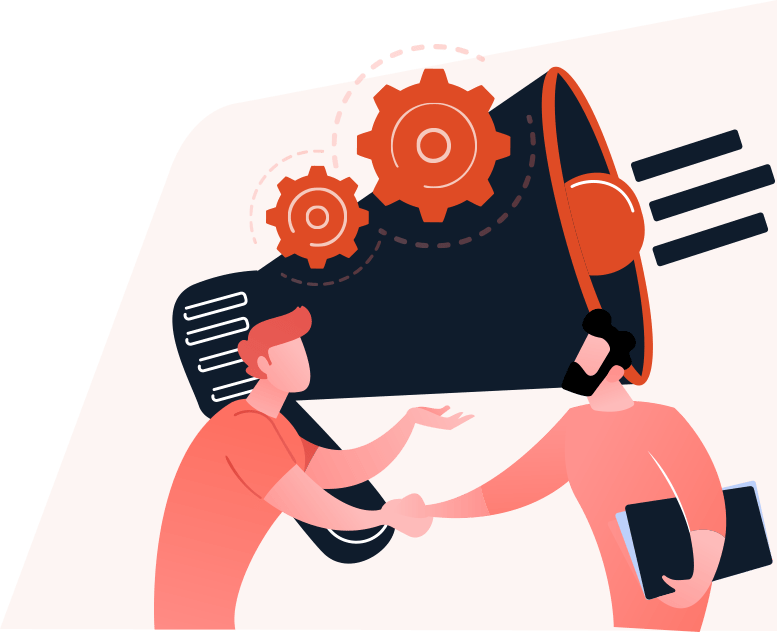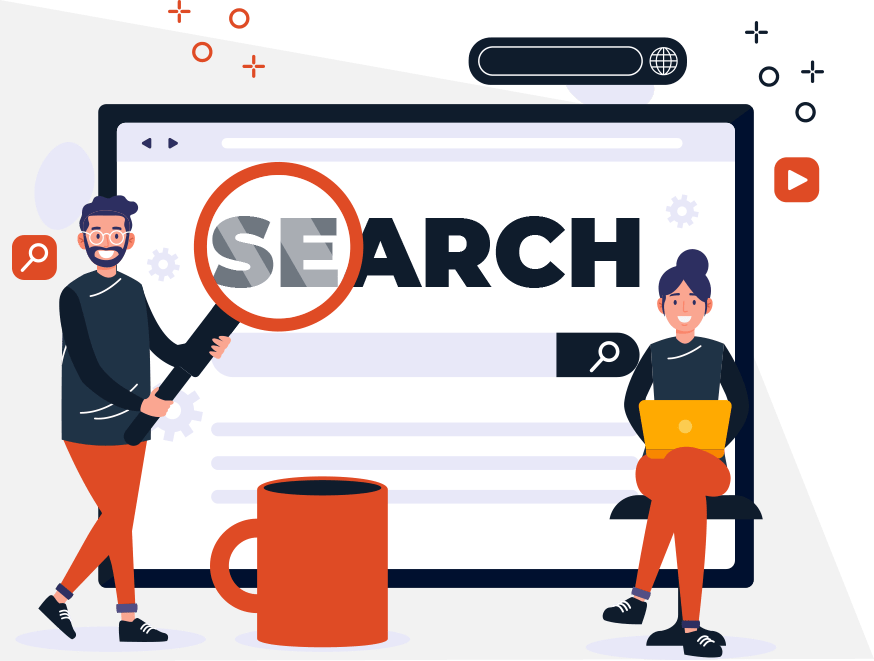 Grow Business with Paid Search from Chicago SEO Expert
When customers search for products and services, paid advertisements promote your digital presence in front of your customers and qualified leads. We can reach this milestone by devising business growth strategies. At SEO Evrima, online advertising solutions are offered for small and medium enterprises. Our team leverages multiple data sets that popular agencies do not recognize or have easy access to due to our resourcefulness. We integrate data and expand the strategic reasoning to more than just platform metrics. Our agency specializes in consistent progress in overall yields regardless of vertical. This gives you a perfect opportunity to grow your business with paid search from Chicago SEO expert.
How does Paid Search Work?
We make the paid search work by setting realistic goals. Our goals are revenue or lead-generation-based. From phone calls and form submissions to e-commerce product purchases, we look to track relevant interactions to help model the traffic after it. The next step is to decide placement of these specific ads. Are certain countries or states exceeding others in sales? By keeping some  supply-chain related factors in mind, such as shipping is only possible in area X and not Y, we define your targeting parameters. Characteristics such as device, time and search history may also play a role in this decision and not just the keyword entered. SEO consultant Chicago devises strategies for the appropriate people, with a solid intent to convert. Finally, we craft your ads and set your monthly budget caps. Once your ads are approved, they can appear whenever users begin to search. We aim to spend when user engagement is highest with your ad.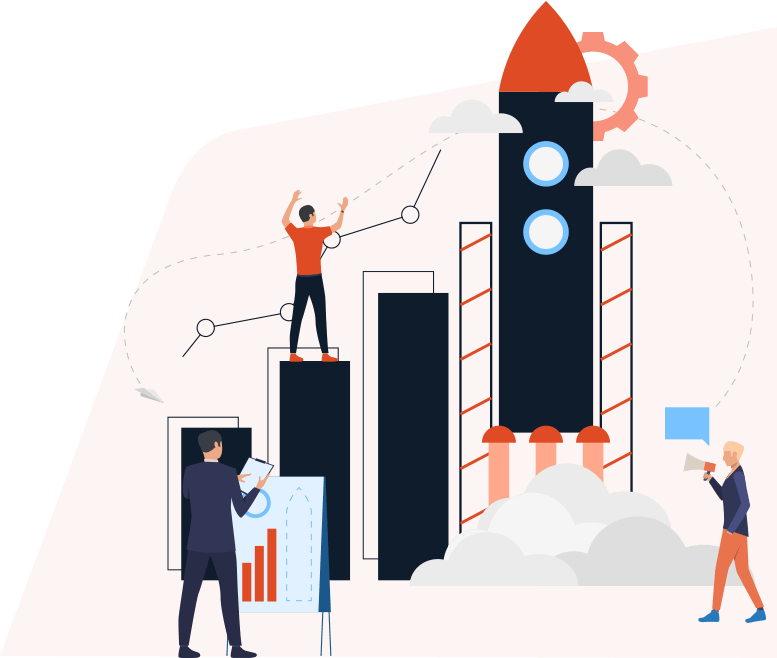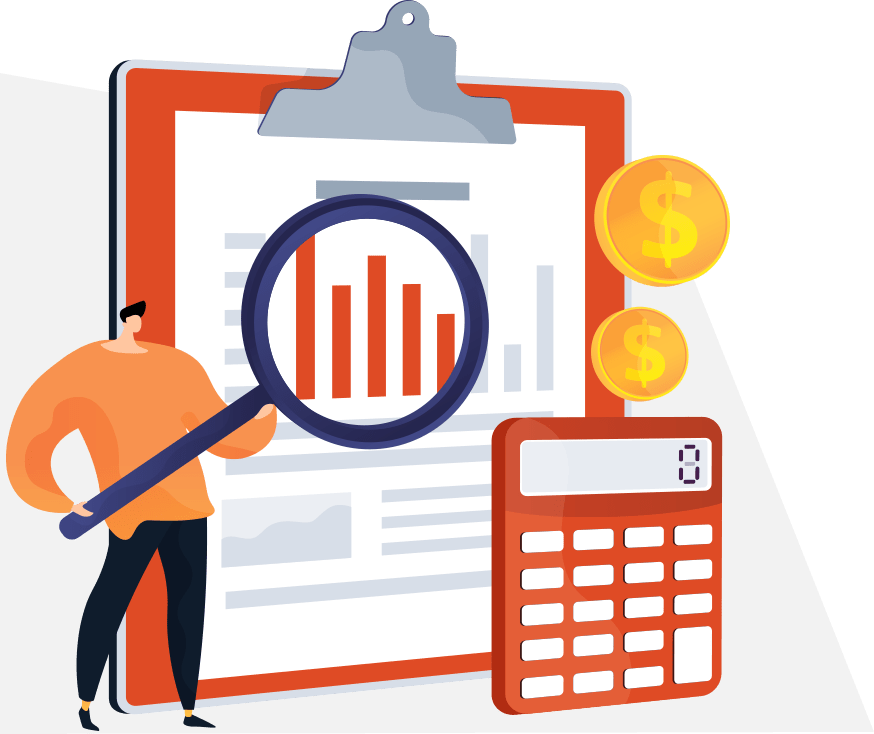 Our marketing perspective at SEO company Chicago comes from experience of operating in data-driven decision-making. Chicago SEO expert determines the appropriate marketing mix for your budget. SEO Evrima is an emerging digital marketing company in Chicago that believes that it's not about making a single channel look immeasurable on paper but more about zooming at the ins and outs in an audit. Our unique position has repeatedly proven to help grow paid search channels and overall business regardless of vertical. Contact us for PPC management as we are one of the top SEO companies in Chicago.
Get Your Free Instant SEO Audit Report